Today, the name Carroll Shelby is synonymous with excellence in the realm of automotive performance. With a brief yet storied racing career already beneath his belt, Shelby spent much of the 1960s, 70s, and 80s manning the draft board, working diligently to engineer vehicles that were destined to dominate tracks of both a foreign and domestic nature.
Shelby's success in such endeavors was unprecedented, and still highly respected to this day. Perhaps even more impressive, is the fact that Shelby was already nearly 30 years of age when he began carving out his place within the automotive landscape, and did so all while downplaying a host of serious medical issues. Still, somehow, against all odds, Shelby persevered, creating a remarkable legacy, and leaving behind his indelible stamp on the automotive industry as a whole.
Against Staggering Odds
Outside of a stint in the United States Air Force, there is little about the first 29 years of Carroll Shelby's life that one would be inclined to refer to as "remarkable". Up to this point, few could have even been blamed for writing Carroll Shelby off. After all, the odds were not stacked in his favor, and he had largely struggled to find success or contentment.
Shelby, born January 11th, 1923 in Leesburg, Texas, faced a slew of health-related issues during the course of his childhood. The most serious of these conditions related to a leaking heart valve, which would ultimately foreshadow multiple heart issues that he would face over the course of his life.
After graduating high school, Shelby joined the U.S. Air Force in 1941. During this period of time, he was stationed at the San Antonio Cadet Training Center, where he trained a countless number of young pilots, who would eventually see battle in multiple theaters during WWII. It was also during this time that Shelby would marry his first wife, Jeanne Fields.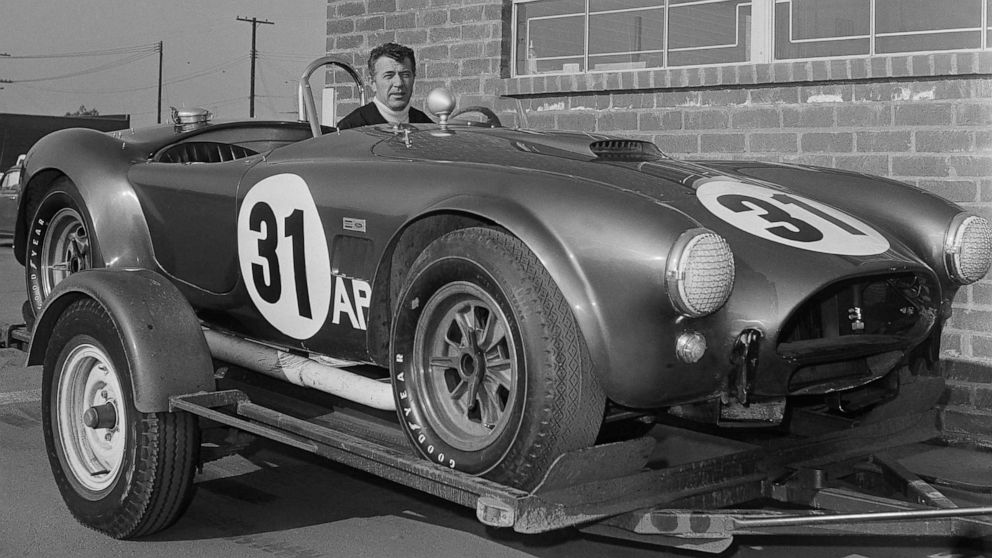 After the conclusion of WWII, Carroll Shelby re-entered civilian life, determined to find success. His first endeavor involved operating a fleet of dump trucks to capitalize upon the booming haul business of the era, though this venture ultimately proved short-lived. Shelby then gave poultry farming a try, raising chickens in mass. Unfortunately, this venture failed as well, quickly leaving Shelby bankrupt.
At 29 years old, Carroll Shelby found himself married, with a total of three children to support. This as it was, business success had proved fleeting for Shelby, thereby causing stress to build unabated. For this stress, Shelby found only one true outlet. Fascinated with speed since childhood, Shelby shed the weight of daily stress by escaping to local race tracks as often as possible, just as he had with his father in childhood.
The Birth Of A Legendary Career
While most set their dreams aside when reality becomes tough to cope with, Carroll Shelby did quite the opposite. With his back against the wall, the young Texan sought to turn his regular escape from reality into something more tangible. He understood that if he were to ever achieve happiness, it would be from behind the wheel of a race car.
With the notion above squarely in mind, Carroll Shelby dove headlong into the world of competitive motorsports in early 1952, piloting a flathead V8-equipped Ford hotrod during his inaugural ¼ mile drag race. Then, just months later, Shelby takes a victory in his first road-course race, driving a loaned MG-TC in Norman, Oklahoma.
From this point, success seemed to come at a staggering pace for the Texas native, who took his first SCCA victory in November 1952. Eventually, Shelby's accolades caught the attention of Aston Martin team manager, John Wyer, who offered him a chance to co-pilot one of the team's DB3s at Sebring. These efforts then parlayed into an opportunity for Shelby to serve in a co-pilot capacity at Le Mans the same year.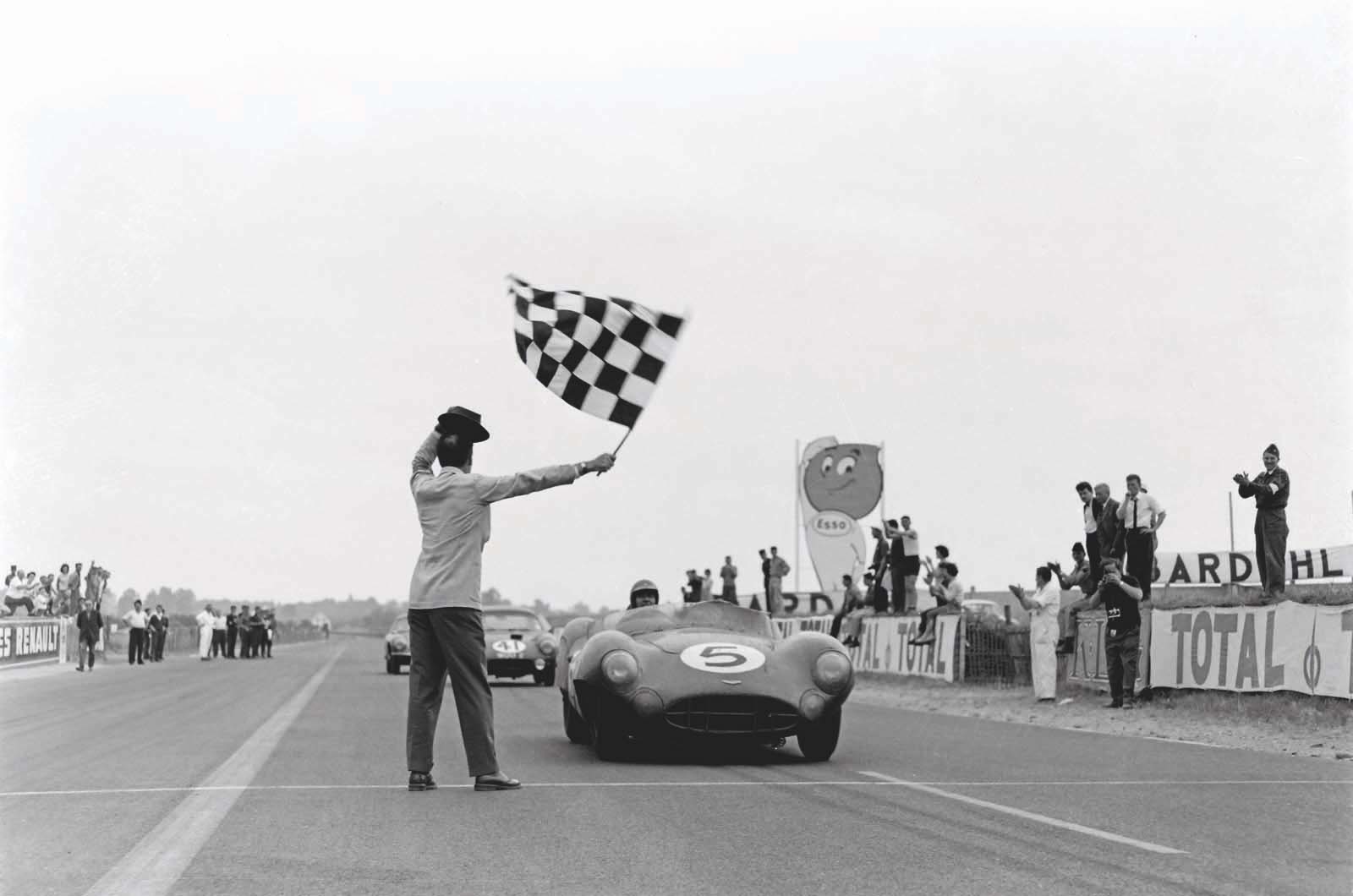 Unfortunately, Carroll Shelby would ultimately experience a certain degree of hardship during the 1954 race season. During the Carrera Pan Americana Mexico, Shelby would end up striking a boulder with his custom Austin-Healey, flipping a total of four times. He would end up being aided by Native Americans, who would offer him alcohol to ease his pain until medics could arrive. Not to be deterred, Shelby would go on to race several events that season wearing a custom fiberglass cast, with his hand taped to the steering wheel.
Accolades continued to pile up for the young racer, who went on to be named Sports Illustrated's "Driver Of The Year" in both 1956 and 1957. Though this was quite memorable, to say the least, little could compete with Shelby's win alongside co-driver Ray Salvadori at 24 Hours of Le Mans in 1959. This feat set Shelby apart, netting him "legendary" status on the world's largest stage.
Unfortunately, Shelby's professional racing career would ultimately draw to an untimely end, as the result of ongoing medical issues, that would culminate in an unexpected episode of severe chest pains. The budding racer's future hopes for on-track success were effectively dashed when he was then diagnosed with Angina Pectoris, stemming from a leaking coronary artery. Faced with the risk of possible death behind the wheel, Shelby walked away from the track a final time in 1960.
Where One Door Closes…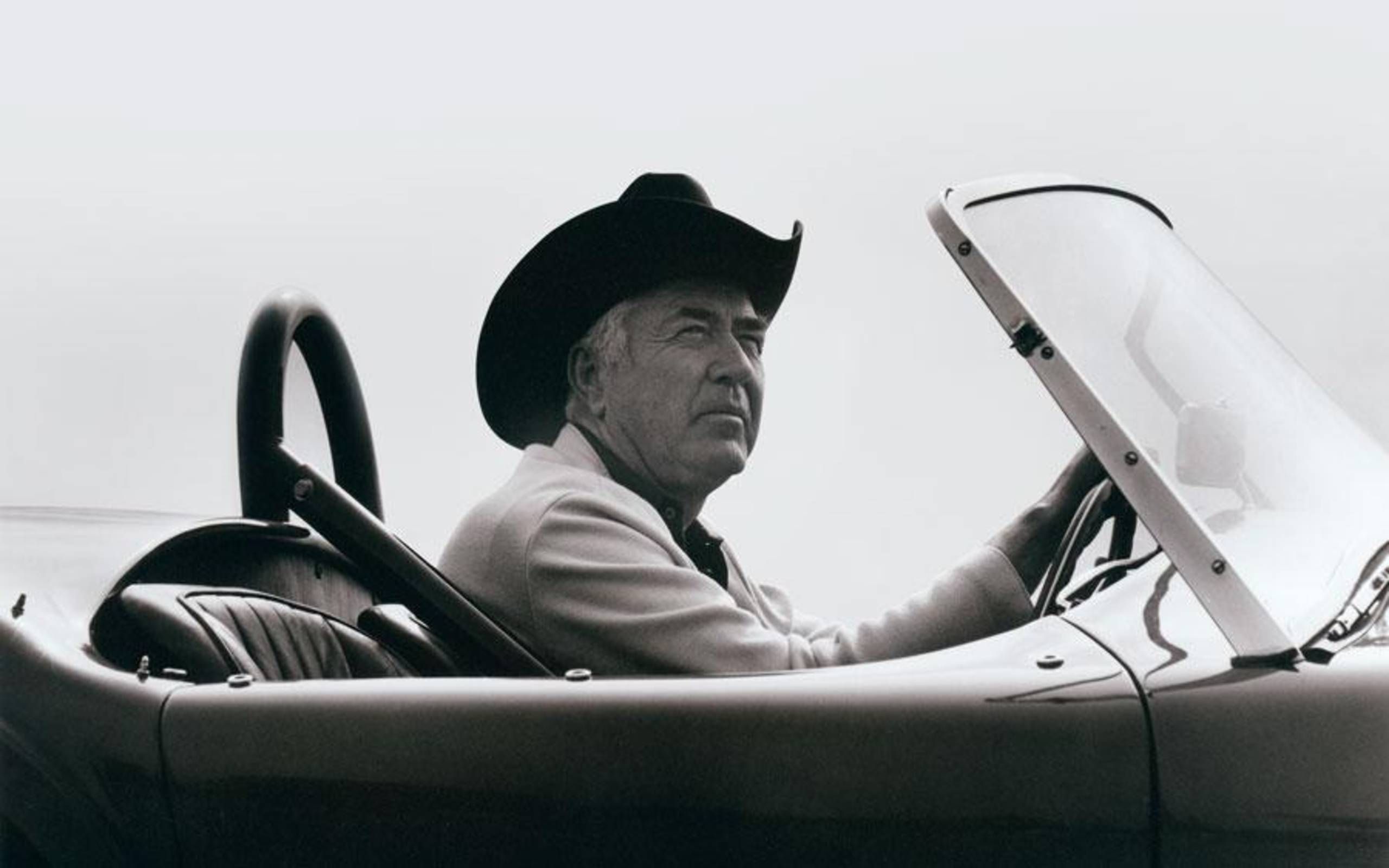 While many would have simply ridden away into the sunset, disheartened at the thought of what could have been, Carroll Shelby soldiered on, undeterred in his bid to celebrate all that involved speed. His first post-racing endeavor centered around opening the Shelby School of High-Performance Driving. These efforts quickly expanded, leading to the formation of Shelby American performance equipment and customization company.
Shelby quickly took fancy in England's AC Ace series chassis, going so far as obtaining approval for import to the United States. These chassis were then paired with Ford Windsor V8s, to provide a lightweight racer, deemed by many to be capable of slaying many track-ready Corvettes of the day. This new creation ultimately became known as the Shelby Cobra, which went on to experience a significant degree of success worldwide, taking victories on almost every monumental stage, including at the 24 Hours of Le Mans.
Carroll Shelby's partnership with Ford quickly expanded beyond the use of Winsor powerplants in his beloved Cobra. With a continued rivalry and an axe to grind, Shelbly contributed significantly in the design and development of the GT40, which would continue to duel in earnest with the Ferraris of the era, staking claim to a great deal of success along the way.
However, perhaps none of Shelby's contributions to the Ford stable were as substantial in scope as his efforts toward mounding the Mustang into what it ultimately became. Upon its initial release in 1964, the Mustang was renowned for its sporty appeal but was not outwardly known as a high-performance mill. This all changed when Carroll Shelby stepped to the plate in 1965, hitting a grand slam with the design and development of Ford's Mustang Shelby GT350.
Carroll Shelby's collaboration with Ford continued throughout the bulk of the 1960s, ultimately yielding a number of the most prized Mustangs of the foregone era. While the Shelby GT500 might be the most revered of this lot, other noteworthy and historic contributions of the Shelby/Mustang lineage include the Shelby GT350H Hertz Rent-A-Racer. Nonetheless, Shelby and Ford officially parted ways in February 1970.
Following a period of partial hiatus, Carroll Shelby partnered with Chrysler, at the behest of Lee Iacocca. This pairing, though noteworthy, failed to yield products of the same degree of notoriety as those produced under Shelby's toolage at Ford. Nonetheless, the Dodge Shelby Charger and Dodge Omni GLH both share rightful spots in Shelby's portfolio.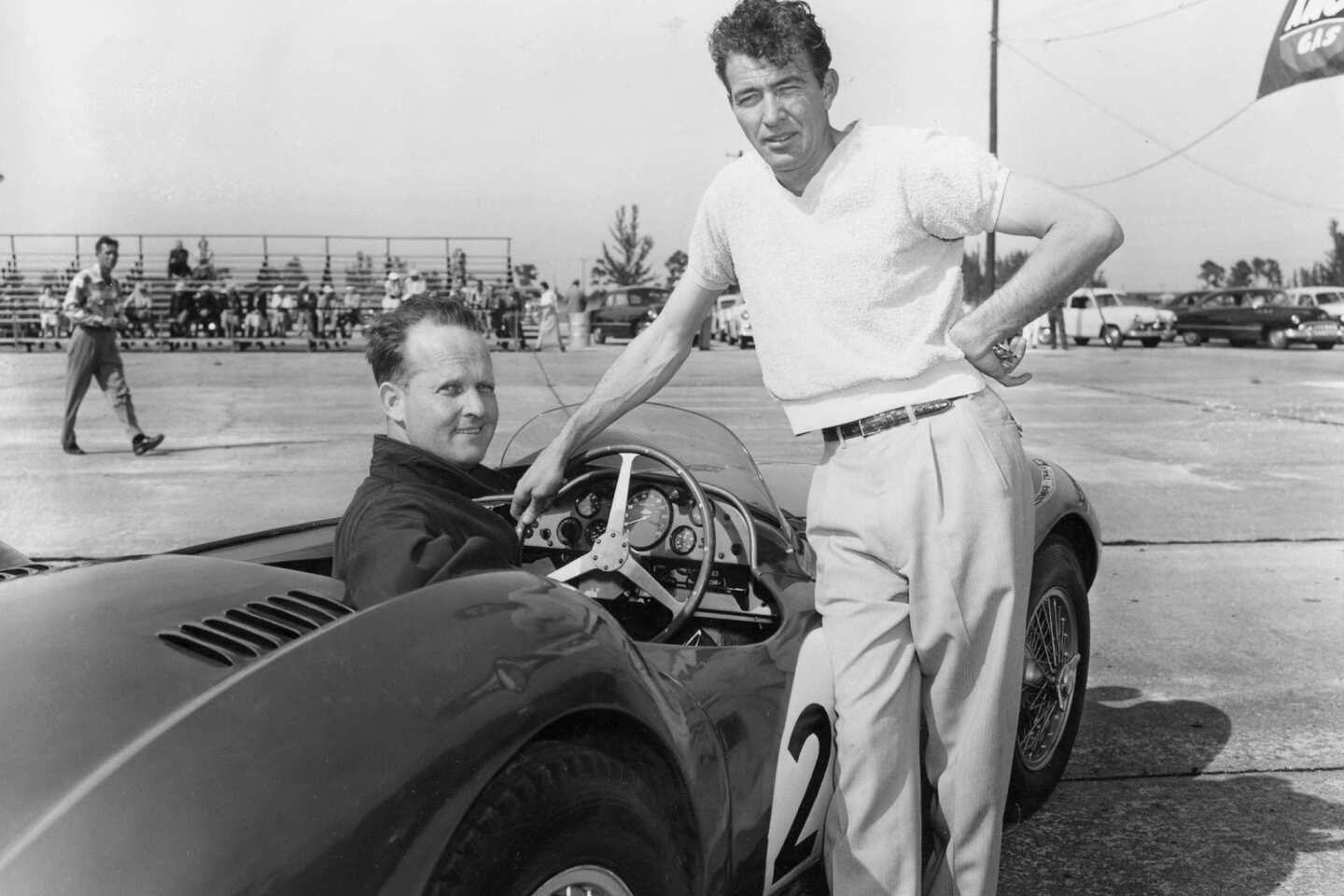 Later collaborative efforts with Chrysler did, indeed, net a more worthy heir to Shelby's legacy. The Dodge Viper RT/10, which had been in development since 1987, served as a brain trust of sorts between Bob Lutz, Tom Gale, and Shelby himself. In fact, Carroll would go on to share some level of involvement in Viper design and development throughout its production run, even pacing the 1991 Indianapolis 500 in a Viper.
Following his partnership with Chrysler, Shelby renewed his pairing with Ford, sharing his creative vision during the development phase of numerous concepts throughout the earliest years of the new millennium. In an ultimate nod of respect, Ford also reissued several Shelby-derived nameplates within the Mustang stable, including the 650-horsepower 2013 Ford Shelby GT500.
A Dream Realized, A Legacy Left Behind
Sadly, Carroll Shelby passed away on May 12th, 2012, at the age of 89. However, this was not before facing down and warding off his own mortality on more than one occasion. After fighting a lifetime's worth of cardiac issues, Shelby finally received a long-awaited heart transplant in 1990, followed by a liver transplant in 1996.
In reflection, few could say that Carroll Shelby left anything on the table in the game of life. From scaling to the top of the motorsports industry to developing some of the most iconic and renowned performance cars of the 20th century, there are few boxes that Shelby left unchecked. Though most would like to quantify Carroll Shelby's success by counting checkered flags or the tabulation of Hall of Fame inductions, maybe the sum of his efforts is far greater.
There are few aspects of the automotive performance landscape left untouched by Carrol Shelby himself. All things considered, that is quite the legacy to leave behind for a would-be poultry farmer from Texas, with an insatiable need for speed, and a bad heart to boot.