A rare special edition model of 215 2008 Shelby GTs that were collectively painted Grabber Orange and sent to California Ford dealers in the day.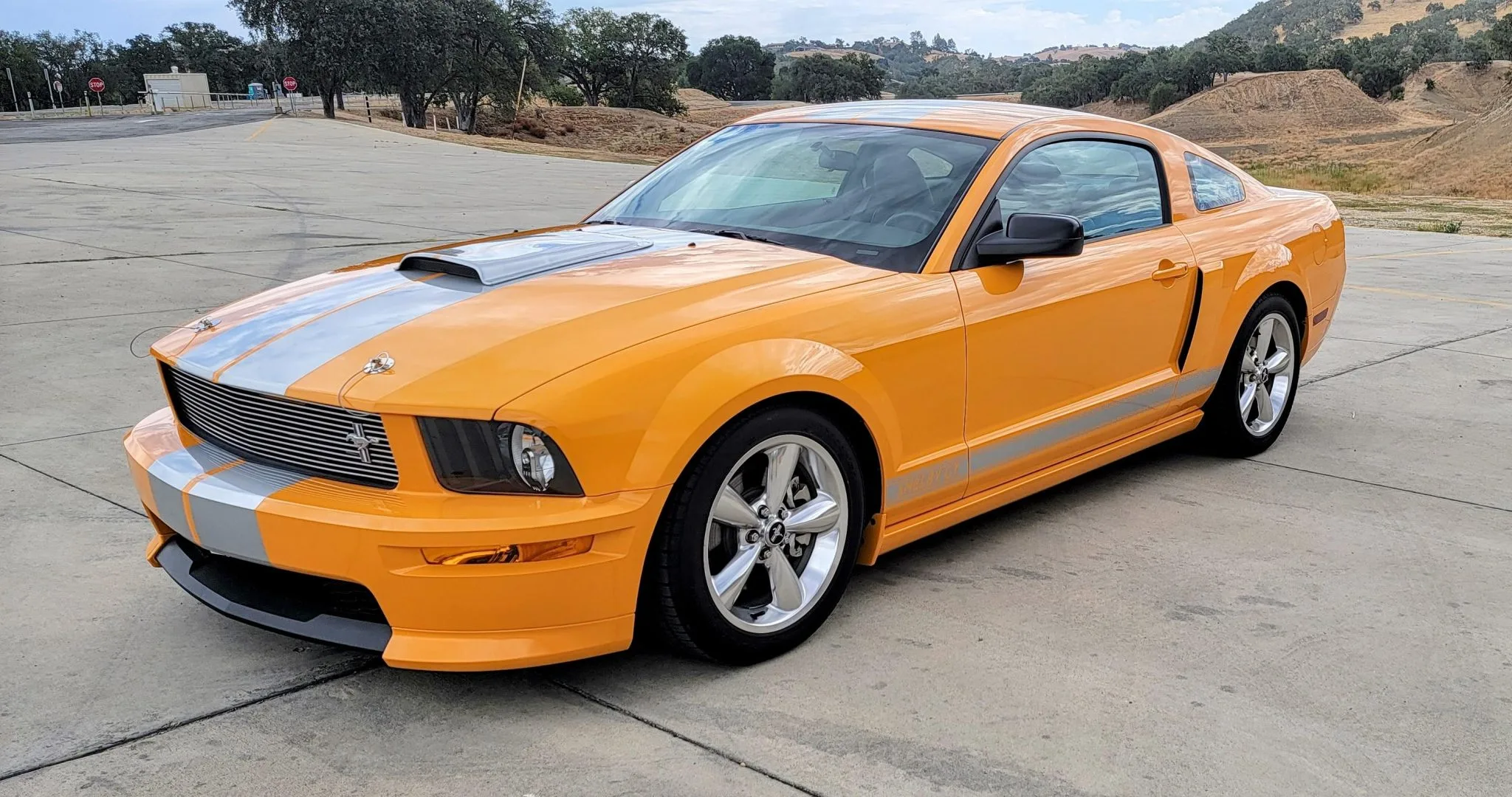 215 Northern California Shelby GTs were offered in Grabber Orange in 2008. For the 2008 model year all Shelby GTs were painted Vista Blue. Turns out those fun Ford dealers in California had a problem with that colors and wanted something a little more fun. So they got together and asked Ford and Shelby for a special version of the 2008 Shelby GT that would be unique California. Shelby Automobiles thought it was a good idea so they created a special run of around 215 Grabber Orange coupes (no convertibles). The cars got cool silvers stripes and were officially called the GT-C (though their side stripes still just read "Shelby GT").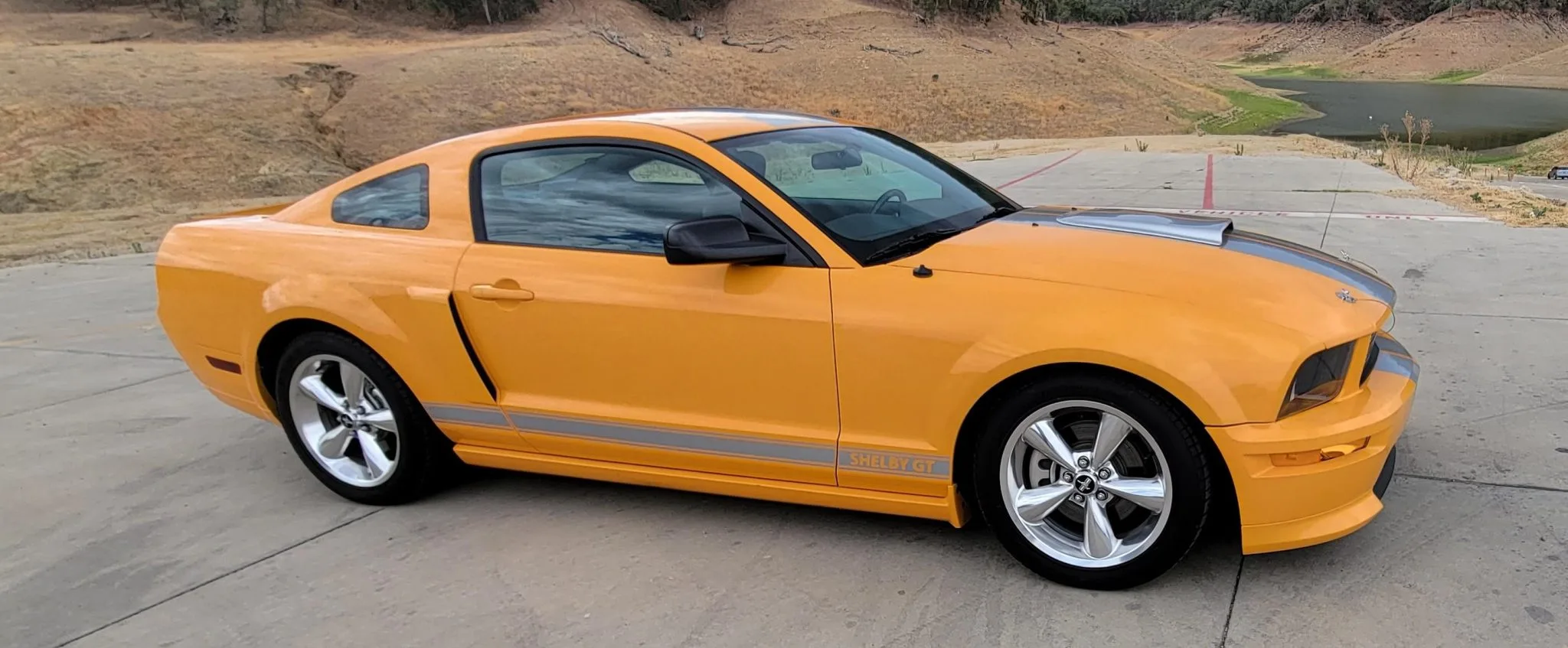 The only difference between the GT-C and the regular Shelby GT is the exterior color and Carroll Shelby's famous signature was also added to the passenger-side sunvisors. The GT-C models were otherwise identical to any other 2008 Shelby GT. That is good news because the Shelby GT was sharp-looking, great-handling and more than powerful enough.